"
Yup. We're all nice and dry indoors.
"
"Rained In"
Season 1, Episode 10
Episode Information
Written by:
Jessica Gao
Storyboard by:
Unknown
Directed by:
Baptise Lucas
Broadcast Information
Air date:
May 16, 2015 (France)
Videos
Not available
Episode Guide
Previous
Next
The Dot that Cannot Be Caught
Sweet and Sour Sam
"Rained In" is the tenth episode of Season 1.
Synopsis
It's pouring rain outside and Washington will do anything to stay indoors.
Plot
It was raining outside but Washington has to go. The other pets have their own litter boxes but Washington does his business outside. Mr. Livingstone decided to go out with Washington but after much struggle, Mr. Livingstone got dirty and tried to clean himself, saying that he will make Washington go out.
While waiting, Washington needed to go. He tried to go to others' litter boxes but they don't allow Washington to go in. He went to the bathroom where humans do their business but he does not know how to use the bathroom.
Washington was on a sofa, watching as his friends drink water, with Eugenie changing channels of water-related things on TV. This made Washington want to go very badly.
Finally, the rain stopped and the sun went out. Washington hurriedly left the house and went to a bush but in every bush he went, there was a dog doing his business. He went back to the house and into the bathroom where he did his business.
Mr. Livingstone saw this and was impressed on Washington, who was sitting on the toilet bowl. He took a picture and left.
Washington went out of the house on a sunny day happy but was interrupted by rain.
Major Characters
Minor Characters
Gallery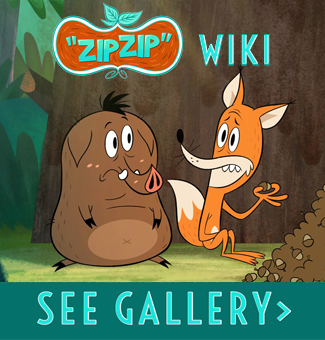 The image gallery for the episode "Rained In" may be viewed here.
Erorrs
After everyone leaves Washington alone, Suzie was in her bird cage.But after the scene Suzie's bird cage was gone.